CALL CENTER RECRUITMENT & SELECTION SERVICES
As Callsultant, we know how importance of hiring the right profile for your Call Center Operations, that is why we take extra care while providing you Call Center Recruitment & Selection Services in Turkey. With the experience of our Call Center Consultancy Services you will get the results you want.
Employee retention starts with hiring the right people for your teams in call centers. Wrong profiling may cause overqualified or non-qualified candidates to be interviewed and this also takes your valued time when you need to hire fast. Our aim is to eliminate every challenge and filter out the right people so you can focus on your business while we handle the hard work for you.
Find the best CANDIDATES FOR
YOUR CALL CENTER OPERATIONS
As part of our Call Center Recruitment & Selection services in Turkey, we analyse your needs and create the most accurate profile and make sure all the Job requirements are met.
Candıdate profılıng
We create candidate profile based on your Job Description of the Vacant Position
Create job lıstıng
Post the Job Listing through the Job Boards, Social Media and other online resources including our own Job Portal.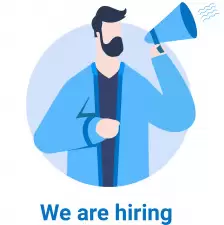 fılterıng the candıdates
Filtering the candidates based on the Job requirements and candidates qualifications and create shortlist.
ıntervıew
Interview the shortlisted candidates, ask Job Specific Questions. Fill out the Interview forms.
evaluatıon
After the initial interview, we gather all the information and filter candidates to create final shortlist.
clıent ıntervıew
Schedule client interview with the shortlisted candidates
Want to know more ?
If you want to know more abour our Call Center Recruitment & Selection Services please contact us!