FINANCE & ACCOUNTING SERVICES IN TURKEY
We provide Finance and Accounting Services in Turkey for the Companies who wants to move their Business in Turkey or already moved however did not get the service they needed. As Callsultant, we know the struggle of moving your company to another country which you know nothing about government affairs, tax legislations, invoicing and financial laws. That is why we offer our services to the companies which is dynamic and works in a very fast phase like a startup.
We are here to help you to comply with every regulatory obligations and prevent you to get hurt by not following the processes and rules as required.
TAX
We provide the following services by integrating its local and global experience in the tax and financial legislation with applicable solutions:
Full Confirmation and Certified Public Accountancy Services
Tax Law Consultancy
Tax and Financial Legislation Support and Consultancy Services
Consultancy Services Concerning Tax Disputes
Other Confirmation Services (Determination of Payment of Capital, Confirmation of Revaluation Fund Increase of Value, Determination of Internal Funds Addible to Capital, Confirmation of Investment Allowance Exemption, Confirmation of VAT Return and Set-Off Transactions, Confirmation of Corporation Tax Exemptions, Determination and Confirmation Transactions for Specific Purposes).
audıt
Within the scope of financial statement audits carried out in accordance with the local and international audit standards, added value is created for the tax payers with services concerning the auditing of financial statements that are prepared in accordance with:
International Financial Reporting Standards (IFRS)
Other accepted accounting and reporting standards (HGb-US GAAP) and
Internal accounting principles and standards of international firms
FINANCIAL CONSULTANCY
We share our experience in tax, finance and accounting areas with its customers in the following matters:
Management Consultation
Consultancy Services For Foreign Firms Planning to Invest in Turkey
Incorporation of Company and Process Audit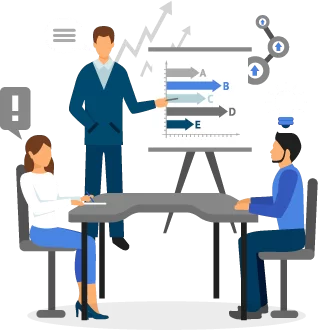 Want to know more ?
If you want to know more abour our Call Center Recruitment & Selection Services please contact us!